We had such a fun time making these antipasto skewers! They are perfect for every party! Get the original recipe here from Home Made Interest!
Ingredients
You don't need much for these yummy munchies! 
Mozzarella balls

Prosciutto slices (thin) 

Sun dried tomatoes 

basil leaves 
Just four ingredients for a delicious appetizer!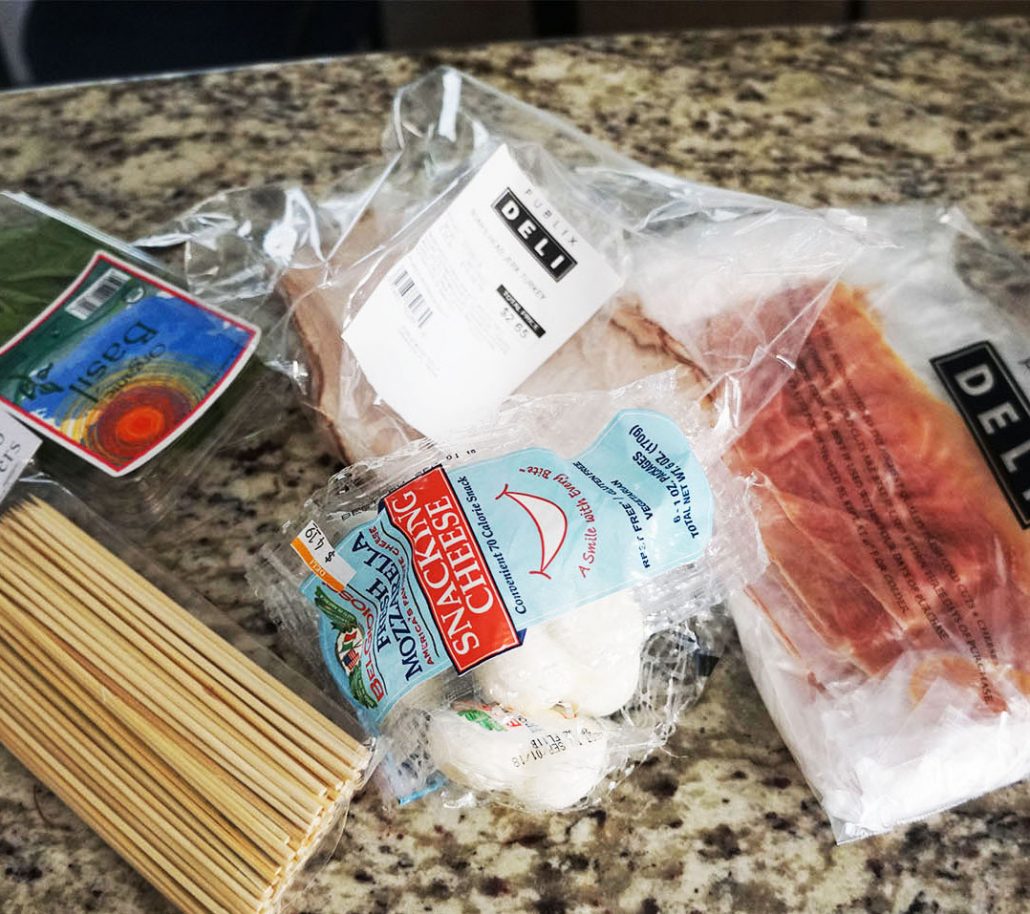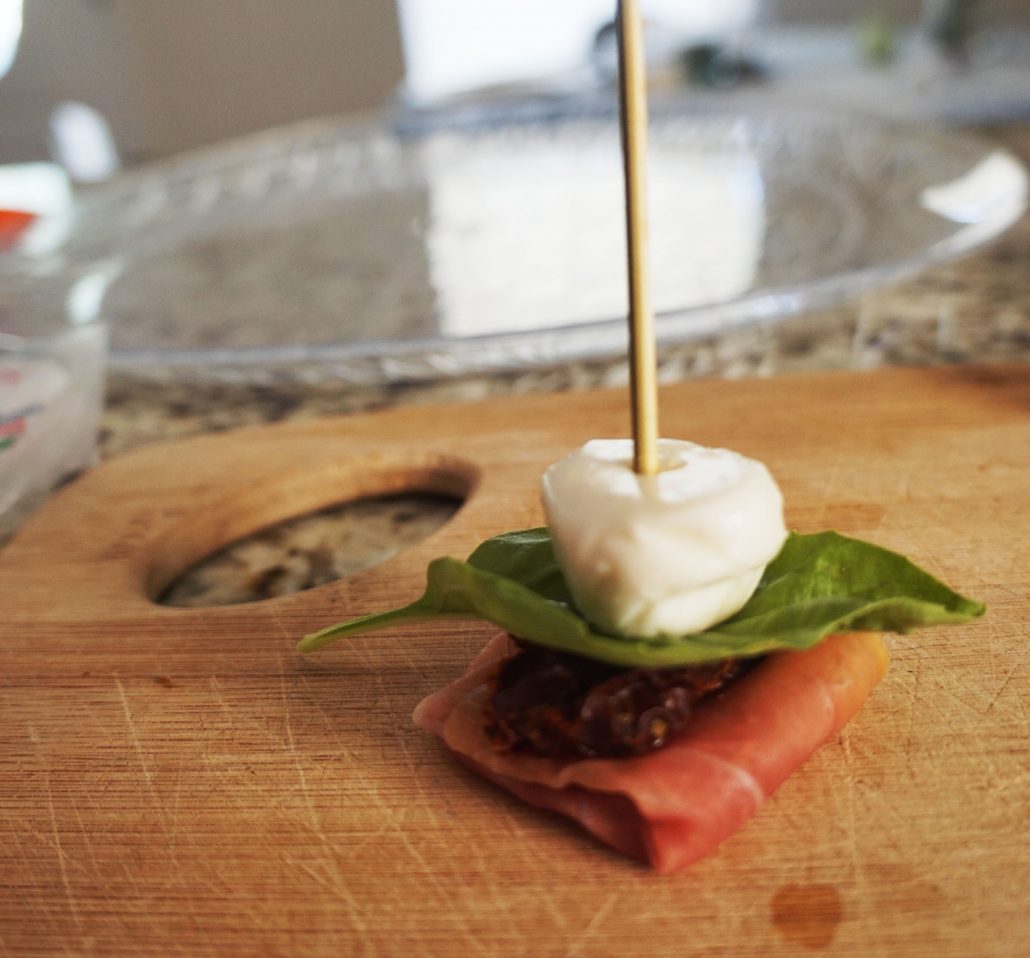 Instructions
Now heres the easy part! Just put all the ingredients on a stick!  The order goes mozzarella ball, basil leaf, sun dried tomato, and finally Prosciutto slice! The original recipe called for half prosciutto slices but I think using a whole one is yummy!