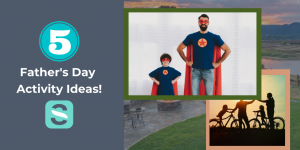 This Sunday, June 21, is Father's Day! Celebrating Father's Day is a great way to honor your Dad and remind us about the importance and challenges of Fatherhood.
Rather than default to a tie, watch, or a new hammer – make this Father's Day even more memorable and spend some quality time with the family! 
Here's 5 ways to celebrate your Dad, rain or shine! 
Backyard Picnic with Dad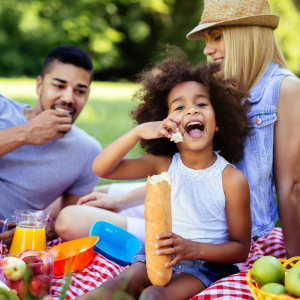 With the current state of the health pandemic,  states with open restaurants are operating at a lower capacity.  You might've missed out on your opportunity for a reservation, especially if you procrastinate like us! Stay home to stay safe & healthy! Why go out when you can enjoy nature, family, and your backyard all in one? This year, set up a picnic lunch for Dad and make it one to remember!
For the perfect picnic lunch, you will need:
A large blanket to fit the family

Dad's favorite foods, drinks, and snacks

Pillows to make it comfy

Napkins

And an after-lunch game to play with the family – or if you're lucky enough – a dip in the pool!
Family Bike Ride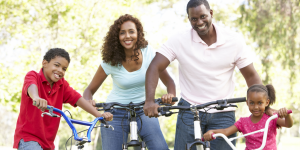 If the person you are celebrating loves to be outside and physical activity – the family bike ride is perfect for Father's Day!
Get the family together and geared up to have a fun ride around the neighborhood or local park.
Spending quality time with family is what Father's Day is all about.
Outdoor BBQ with "Father Grill-Master"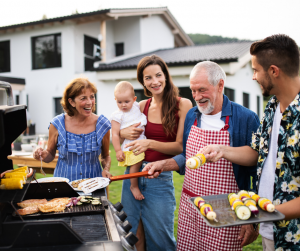 Throwing an outdoor BBQ for Dad is a fun and easy way to get the family together for a night of fun. Does Dad genuinely enjoy grilling? Bring him the food and let him have his fun! Does Dad need a night off from manning the grill? Take over so he can relax (or hire a grill master from ShortStaf to grill to perfection).
Set the table and have the sides ready, and Dad is sure to have a special dinner to remember for years to come!
Movie Night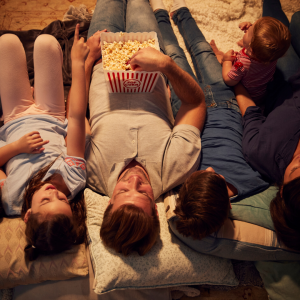 If the weather doesn't allow for outdoor activities, you can relax inside with a movie night!
For the most enjoyable movie night, there will need to be blankets, pillows, Dad's favorite snacks, and most importantly- Dad picks the movie.
Not that he doesn't love watching Trolls for the hundredth time, but tonight- Dad gets to pick! [And we know Dad builds the best pillow forts!]
Family Game Night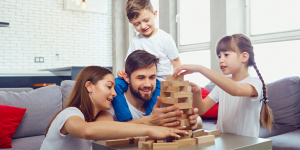 Another indoor activity is Family Game Night! Have fun with the family and enjoy some friendly competition with board games, card games, or any game of your choosing.
Hide and seek and charades are also encouraged. No matter who wins in the end, the whole family is sure to enjoy playing games together!
For more ideas, information, and great recipes for drinks that Dad will love – check out our blog, or visit our cocktail recipes on our Pinterest Page.
https://shortstaf.com/wp-content/uploads/2020/06/blog-header-fathers-day-1.png
512
1024
Spencer Englander
https://shortstaf.com/wp-content/uploads/2018/08/logo.png
Spencer Englander
2020-06-16 11:27:22
2020-06-16 11:34:24
Father's Day: 5 Fun Ways to Celebrate (Rain or Shine!)